Attorneys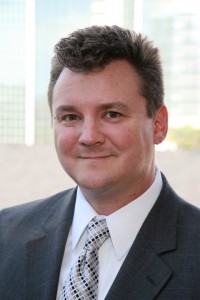 Robert J. Watson, Jr.
Practice Summary.
Robert J. Watson represents businesses, financial institutions, and landlords throughout Florida. While zealously pursuing collection and mitigating loss, he understands that his clients' adversaries are often their customers and pursues each matter with a firm, but respectful, attitude.
Mr. Watson's practice focuses on creditor representation in commercial and consumer litigation and collection, landlord-tenant disputes and evictions, bankruptcy, and judgment enforcement in Florida. When an amicable settlement that respects a client's rights is not possible, he pursues matters through trial and aggressively proceeds with post-judgment enforcement options, including levy, garnishment, and attachment.
Education.
After obtaining his Bachelor of Arts degree in Political Science from the University of Florida in Gainesville, Florida, Mr. Watson earned his law degree from St. Thomas University in Miami, Florida. While a student, he worked for both a national credit processing center and a global package delivery company. He joined Rush Marshall in 1998, and later became chair of the firm's commercial and consumer litigation and collections department.
Admitted to Practice.
Florida, 1998
Mr. Watson is admitted to practice in all Florida courts and the U.S. District Court for the Middle District of Florida.
Noteworthy.
A frequent lecturer on creditors' rights, collections, and judgment enforcement in Florida, Mr. Watson has also served as an Adjunct Professor of Torts at Southern College. Driven by a sense of community involvement and helping others, he was recognized by the Supreme Court of Florida, the Young Lawyers Division of the Florida Bar, and the Florida Pro Bono Coordinators Association in 2005 for outstanding donation of legal services and commitment to pro bono assistance programs in the Central Florida community.
Mr. Watson is a member of the Florida Bar, including the Trial Lawyers Section and the General Practice Solo and Small Firm Section of the Florida Bar, and the Orange County Bar Association.
Contact Information.
(407) 425-5500
rwatson@nullrushmarshall.com
VCard