Attorneys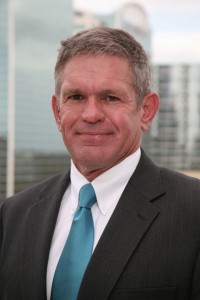 David B. Jones
Practice Summary.
As managing partner of Rush, Marshall, Jones and Kelly, P.A., David B. Jones maintains a busy practice and enjoys a reputation as a tough litigator and exacting lawyer.
Mr. Jones focuses his practice on representation of both large and small credit unions and businesses throughout Florida, handling creditors' rights, regulatory compliance, business law, lender liability, real estate, employment law, contracting, vendor relations, collection of debt, replevin, foreclosure, resisting bankruptcy, defense of consumer actions, and litigation. In addition, he frequently provides customized in-house seminars and training to credit union staff on a variety of topics.
Education.
Mr. Jones received his law degree from Vanderbilt University School of Law in 1979 and his Bachelor of Arts degrees in Political Science and Psychology from the University of Central Florida in 1976.
Admitted to Practice.
Florida, 1979
Mr. Jones is admitted to practice in all Florida courts, the U.S. District Court for the Middle District of Florida, the U.S. District Court for the Northern District of Florida, the U.S. District Court for the Southern District of Florida, and the United States Court of Appeals for the 11th Circuit.
Noteworthy:
Mr. Jones is a member of the Florida Bar, the Commercial Law League of America, and the Orange County Bar Association. He is active in community service, enjoys travel and cultural activities, and has served in a number of leadership positions, including:
Participant in Governor's Council for Sustainable Florida (1998 – 2001)
Member of the City of Orlando Municipal Planning Board (1993 – 2000); Chairman (1997 – 1999)
Member of the Mayor of Orlando's Committee for Annual Review of City Boards (1998)
Member of the Naval Training Center Community Redevelopment Agency, Advisory Committee for Developer Selection (1998)
Member of the City of Orlando Community Development Block Grant subcommittee (1998)
Member of the City of Orlando Land Development Code Advisory Committee (1991)
Member of the City of Orlando Board of Zoning Adjustment (1987-1991); Chairman (1988 – 1990)
Member of the City of Orlando Solicitation and Review Board (1983 – 1987); Chairman (1984 – 1986)
Mr. Jones authored the article "The Do's and Don'ts, Don'ts, Don'ts of Collections", and was featured in the Credit Union Journal (August 13, 2012), a national publication for growth-oriented credit unions.
Contact Information.
(407) 425-5500
djones@nullrushmarshall.com
VCard