Attorneys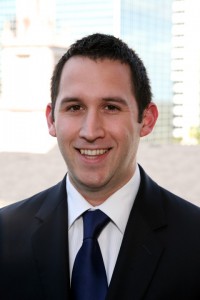 Andrew W. Houchins
Practice Summary.
Andrew W. Houchins practices primarily in the areas of commercial litigation, creditor bankruptcy, debt collection, and foreclosure litigation.
In order to remain profitable, it is important that creditors maximize their recoveries and limit their risk and expenses. With that goal in mind, Mr. Houchins works with creditors to recover assets through the replevin and foreclosure processes, collect outstanding debts through a variety of techniques, and navigate the ever-changing bankruptcy process. Mr. Houchins also vigorously defends creditors against lawsuits and works with creditors to develop policies and procedures that will help avoid future lawsuits.
Education.
Mr. Houchins received his law degree from Vanderbilt University School of Law in 2008, and his Bachelor of Arts degree in Political Science and Advertising and Public Relations from the University of Central Florida, magna cum laude, in 2005. While a law student at Vanderbilt, Mr. Houchins served as a research assistant to Professor Carol M. Swain, assisting her with her publication Debating Immigration (Cambridge Univ. Press, 2007), and served as a legal intern to the City Attorney for the City of Franklin, Tennessee. As an undergraduate, he was a member of the UCF Student Government Association Senate.
Admitted to Practice.
Florida, 2008
Mr. Houchins is admitted to practice in all Florida courts, the U.S. District Court for the Middle District of Florida, the U.S. District Court for the Northern District of Florida and the U.S. District Court for the Southern District of Florida.
Noteworthy.
Mr. Houchins is a member of the Florida Bar, the Young Lawyers Division of the Florida Bar, the Orange County Bar Association, and the Young Lawyers Section of the Florida Bar. During the 2013 Law Week, he chaired an OCBA sub-committee organizing an elementary-school mock trial.
Contact Information.
(407) 425-5500
ahouchins@nullrushmarshall.com
VCard